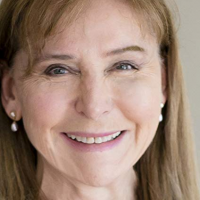 A.K. Blackman
I'm a writer and poet - have written fiction and non-fiction for many years.
Love to read fiction, non-fiction, poetry and articles on many different topics which contain interesting facts.

When I write, I find I am drawn to idiosyncratic characters who gradually find their way through pitfalls to a larger life. My latest novel: "A quixotic, inspiring misadventure, with an eccentric assortment of characters."

The story of an arrogant man whose life spirals out of control. His life starts to change when he stumbles into a series of compelling, seemingly unconnected misadventures.

I have dived off Andros Island and the Caymans, taught Qigong, climbed the Inca Trail on Machu Picchu, fire-walked, built a boat, talked with elephants, slept under the stars in Botswana and in a Kalahari Ju/'hoansi Bushmen village, experimented with photography and been in love with nature and the natural world. My curiosity and love of wandering have led me to visit many places. I especially love more leisurely eco-travel adventures where I keep trying out new cameras.

Here's to all the stories that I dream into being!
Recommended Featured Books
"Leadership demands that we make tough choices."
Ways to reach A.K. Blackman